Teddy the Burmese just could not help himself and had to join in the fun and play with his owners nerf gun bullets. Young cats like him love to play with small toys and sometimes eat objects around the house to entertain themselves.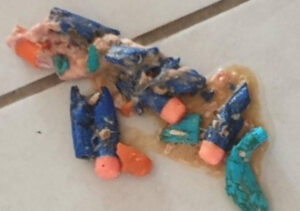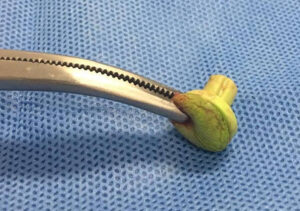 It was not until Teddy started vomiting and his concerned owner brought him in to VetLove Helensvale. After taking some X-rays, we found that he unfortunately had a tip of a nerf gun bullet stuck in his small intestine (opening image).
Dr Heyn performed surgery that day to remove the foreign body and we are happy to report that he is doing amazingly well and Is back to his normal health. During Dr Heyn's time as a Vet he has removed hair ties, rubber bands, string, toys and tinsel from cats.  In dogs he has seen corn cobs, mango seeds, rocks and lots of other weird and wonderful things our dogs find interesting!