Students
Are you enrolled at college and need to log
experience in a Veterinary Clinic?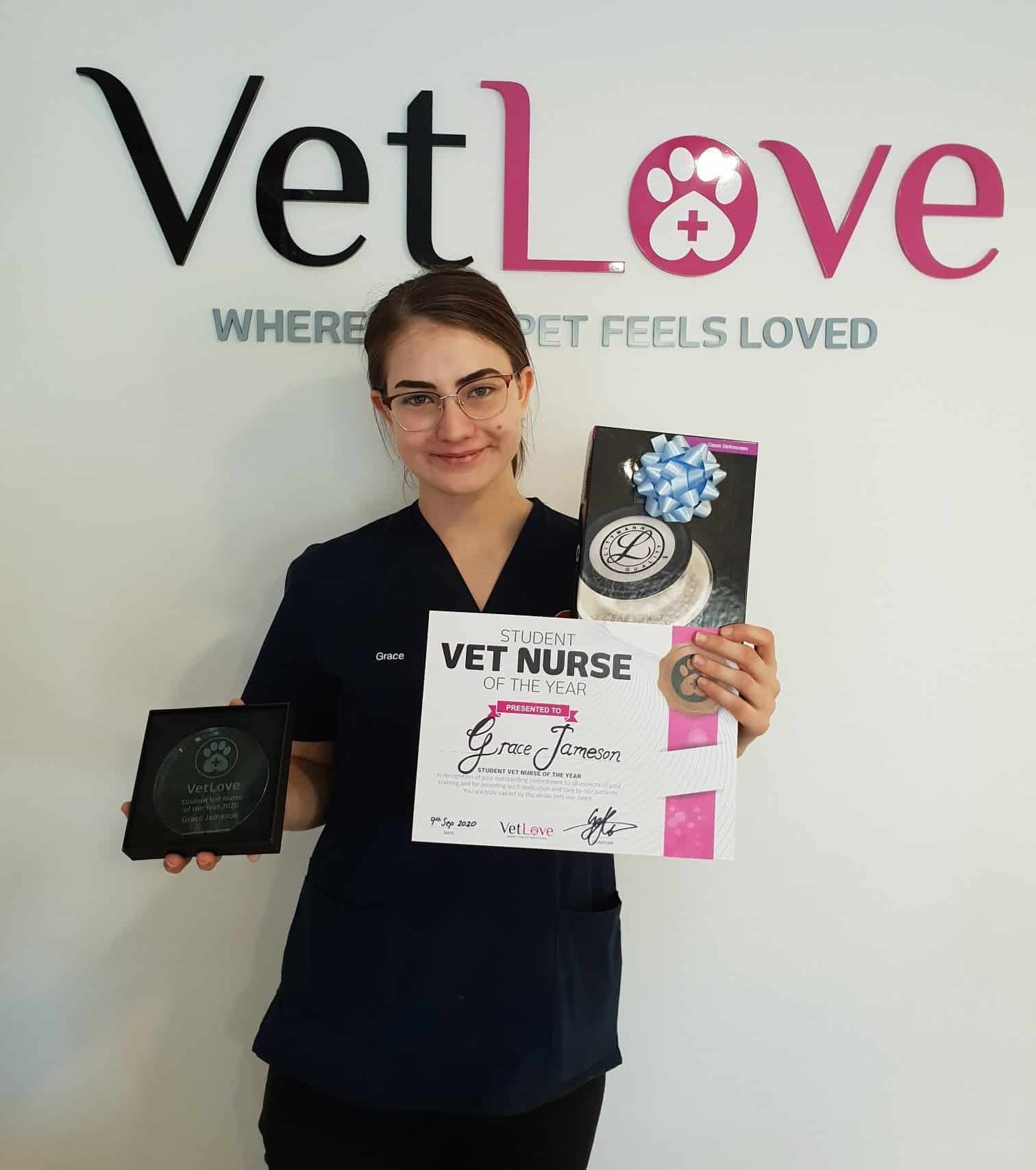 Nurse Internship Volunteer Program
Looking to get started in a career with animals? Our Nurse Internship Program will get you on track!
Our Nurse Internship Program offers supportive mentorship alongside your studies to assist you on your learning journey.
Our program is currently combining your study with professional real-life support of the Certificate II in Animal Care through our preferred (RTO) registered training organisation Provet Pty Ltd T/A.
You will develop fundamental veterinary nursing knowledge and skills that will pave the way for your nursing career.
You will be placed in one of our training clinics for the duration of your course which is estimated at around 9 months, with approximately one day a week practical experience.
Eligibility Criteria for a VetLove Placement
To be eligible to apply for a Nurse Internship with VetLove, applicants need to meet the following criteria:

Have a LOVE for animals!
Australian citizen or resident
Not previously completed a Certificate II in Animal Studies or Certificate IV in Veterinary Nursing qualification or be currently studying either of these two qualifications
Must be available to attend placement one day per week on a weekday to gain the required nursing exposure
Valid driver's licence or have access to reliable transport to attend clinic placement
Post school leaver
Have access to a computer / Wi-Fi to access to the online components of the program.
Application Process
Please complete the Expression of Interest form
Expression of interest with Vetlove
"*" indicates required fields
Due to the practical nature of the program, there are limited positions available in each clinic. Our Internship Program Coordinator will be in touch to discuss upcoming positions and availability alongside the team at AIRC.
Questions?
If you have any questions, please email us directly at interns@vetlove.com.au