Veterinarians
Want to join a rapidly growing family business where we care
about every patient & client that walks through our doors!
BE A VOICE FOR THE VOICELESS
Our culture is so important to us, we work hard to ensure our teams feel supported and encourage them to feel what a privilege it is to be able to care for the most important creatures in our clients' lives.
Our teams are all linked to Vet's with special interest areas, so we can create the magic that happens when smart minds align to solve more unique and difficult cases.With 13 hospitals, there is very little that we have not seen before across our passionate Vet team.
Some of the perks!
Access to our VetLove Evolve Conference approved for CPD
Connect with other vets via our internal Vets WhatsApp group
Access to VIN.
Employee Assistance Program (EAP)
EAP Assist is Australia's leading Employee Assistance Program provider with immediate confidential counselling support & advice services to all employees working for VetLove.
We have internalised a lot of our referrals services to minimise treatment disruption.
Ultrasound, radiology, internal laboratory, endoscopy, advanced orthopaedics and in-depth medical workups are just a few of the services we offer in house.
Set4Vet Program for our newest veterinarians.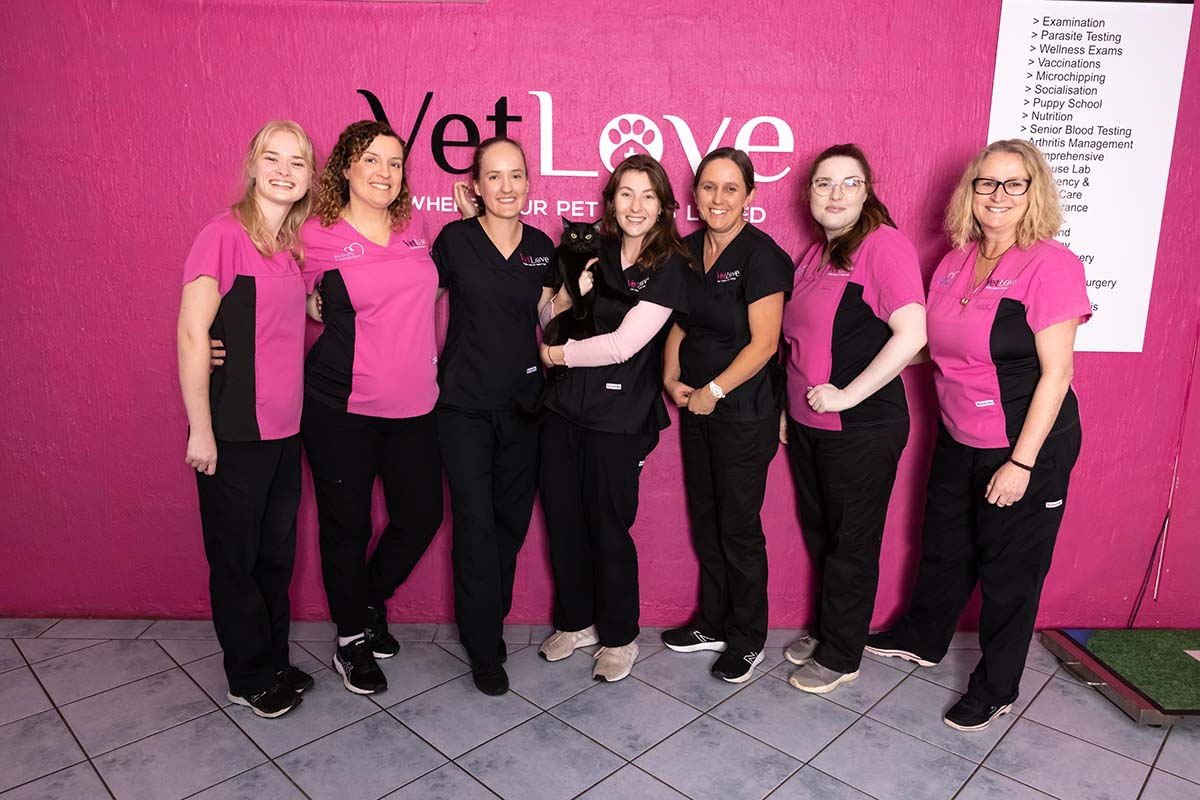 Applying for a position with
VetLove
"*" indicates required fields
Internal Staff Social Groups
Join us in coming together via our internal Facebook Groups for a dose of Daily Happiness or comforts from our VetLove Heart Group. Enjoy updates via VetLove Evolve about up-and coming education or to celebrate moments in training.