Our VetLove teams are proud members of our communities. That's why we believe it's important to support—and give back to—the community in which we live.
Each of our VetLove clinics proudly came together and offered to raise funds for our beloved Australian wildlife during December 2019 & January 2020.
We donated 100% of our nail clipping fee's directly to Currumbin Wildlife Hospital.  Together we raised a total of $6261.30!
Currumbin Wildlife Hospital is one of the busiest wildlife hospitals in the world. The hospital relies on community donations to support its work tirelessly treating, rehabilitating and releasing native wildlife.
The hospital has grown to be one of the busiest wildlife hospitals in the world, admitting more than 12,000 animals, including 600 koalas each year. This service is provided free of charge to the community. The skilled and experienced veterinary team, supported by volunteers, prides itself on providing the highest level of veterinary care to all of its patients.
Visit their website to find out how you can help!
https://currumbinsanctuary.com.au/hospital
Thank you to all of the wonderful patients that assisted in raising these funds for such an amazing cause.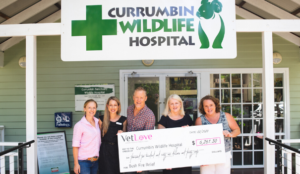 Lauren Schottelius, Laura Gerber LNP,  Geoff Wilson, Hon Karen Andrews MP,
Whitney Luzza-Kelly – Foundation Director Currumbin Wildlife Hospital Foundation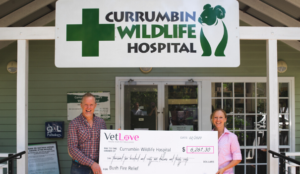 Geoff Wilson – Founder CEO of Vetlove
Lauren Schottelius – Executive Assistant, Vetlove Support Team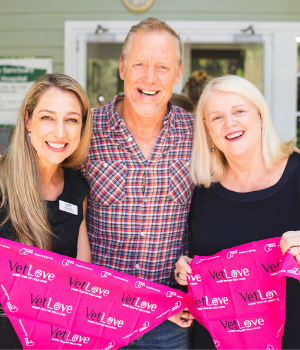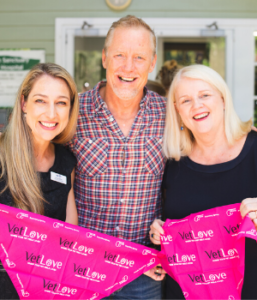 Laura Gerber LNP, Geoff Wilson, Hon Karen Andrews MP
For all pet worries and emergencies please contact your local VetLove Clinic
Contact Your Nearest VetLove Clinic